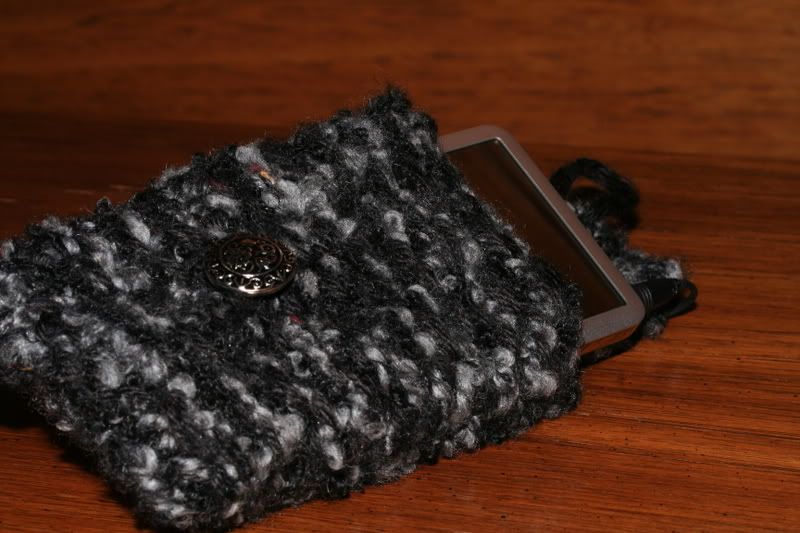 I got an iPod for Christmas. I was looking for a case for it, and I couldn't believe how expensive they were! In my search, I ran across the "iPod Sock," and I thought, "Wait a minute . . . I could make that!"
For my iPod sock, I raided my bag of scrap yarn. I had some leftovers of the
Caron® Simply Soft® Tweed
from
my hat
, as well as some
Simply Soft® Heather
, some
Lion Brand® Homespun®
, and a thin, variegated bouclé. I played around with a few different sizes until I found something I liked. I had my iPod out so that I could sort of custom fit it. In the end, this is what I came up with: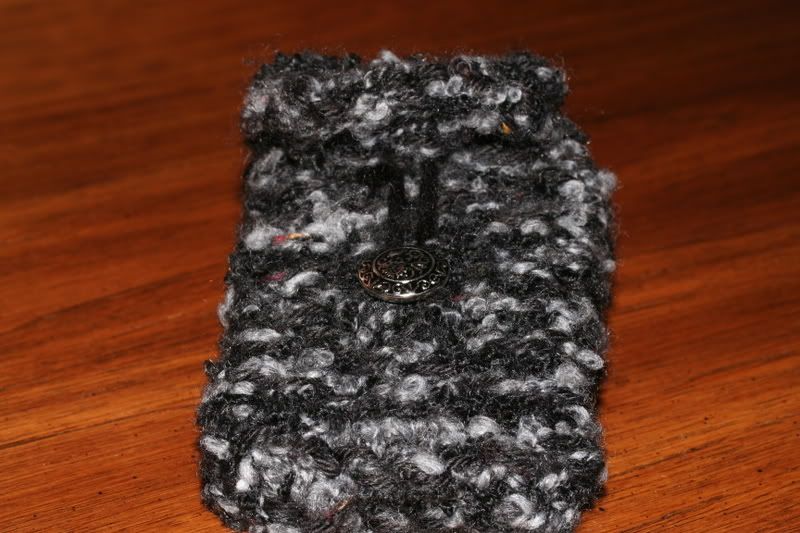 Using four strands of yarn on US size 11 (8mm) straight needles, cast on six stitches.
Knit 2, purl 2, knit 2 each row to desired length, bind off.
Fold, leaving a flap at the top.
Using a single strand of yarn, whip-stitch each of the long sides.
Sew a large button to the front of the case and tie a loop of yarn to the underside of the flap for a closure.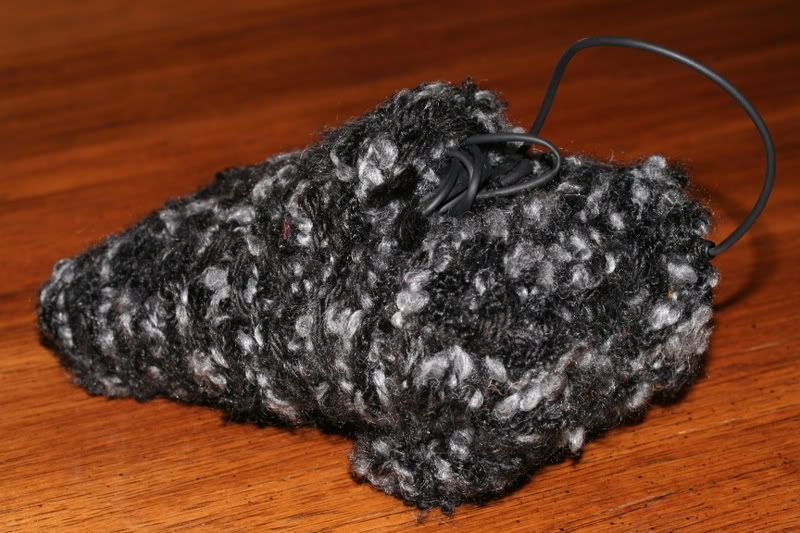 I also created a pouch on the back to hold the earbuds. Using the same yarn and needles, I cast on four stitches to make a square roughly 1½ in. by 1½ in., and sewed that to the back of the case using a single strand of yarn. It's a bit of a tight fit; I think if I did it again I would make it the full width of the case. Snug or not, though, it definitely works.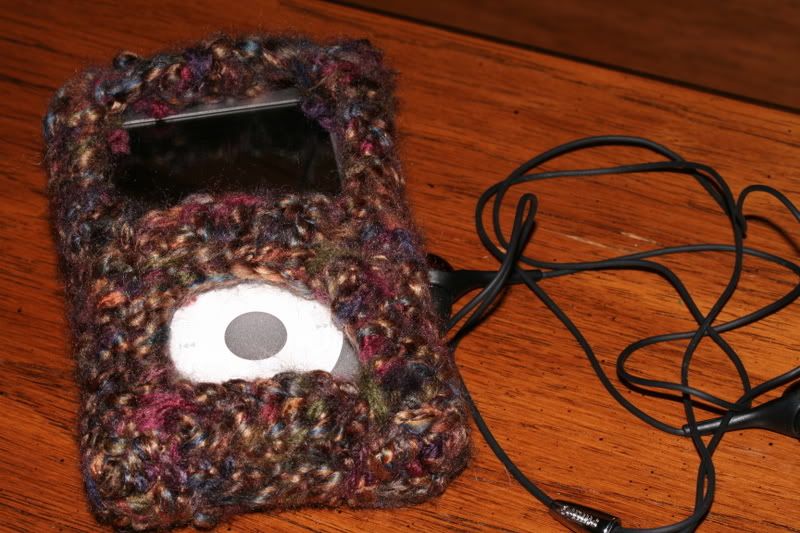 When this first experiment was a success, I decided to try something a little bit different. I had a case for transporting my iPod, but what about a case that would allow me to access the controls and see the screen?
This turned out to be a little more difficult than I had expected. I used one strand of
Lion Brand® Homespun® Nouveau
and one strand of
Lion Brand® Jiffy® El Paso
on US size 8 (5mm) straight needles. I actually made this one in seven pieces:
Back
Left Side
Right Side
Bottom Strip
Middle Strip
Top Strip
Strap/Closure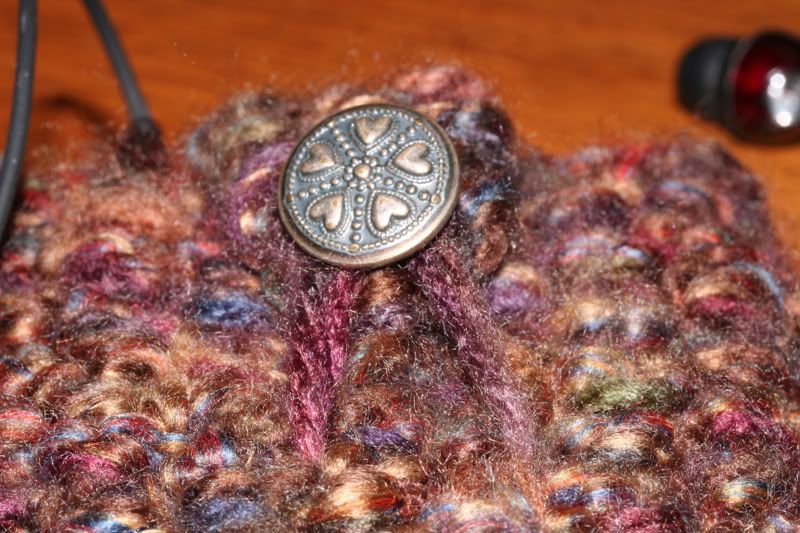 This was definitely a trail-and-error process, and I didn't keep track of any sort of pattern that I could give you. I basically kept my iPod handy so that I could figure out the sizes of each piece, and then used the
Jiffy®
yarn to sew it all together. I did the closure a little differently on this one: I sewed the button to the strap and tied the loop to the back of the case.
These two cases ended up working pretty well for my iPod Classic. This is definitely something that all of you knitting iPod owners can do! I mean, after all, why spend $20+ on a case when you probably have all the supplies that you need at home?